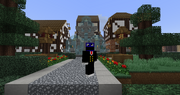 Ares is a town led by builder_man444 with Tudor themed buildings and structures.
Mayor/Council Members
Edit
The current mayor is: Builder_Man444
Council Members: redskyvo, xXCrafter568Xx, warfaredude71.
Basic Information
Edit
Ares has various interesting buildings and structures, such as shops, apartments, baths, and a community centre. The town hall comes complete with an automated application form machine for potential residents subject to approval from town leader.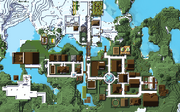 Ad blocker interference detected!
Wikia is a free-to-use site that makes money from advertising. We have a modified experience for viewers using ad blockers

Wikia is not accessible if you've made further modifications. Remove the custom ad blocker rule(s) and the page will load as expected.